Adventure Activities Bangalore
Living in the city is very mundane. It has strict routines and impending deadlines. There is no fun and adventure and everything is always planned, hardly giving you any time for spontaneity. Life in the city is safe, secure and orderly. But if you want a taste of the wild life then you need to step out of the city and your comfort zone.
What is the best way to explore your wild side? To indulge in some adventure activities of course! It is a  great way to break from the rut of the city with its limited entertainment options of cinema, discotheques, pubs and restaurants. Adventure sports exist to give you the taste of thrill and excitement.
If you are new to adventure activities and don't know anything about it then in the next section you will find all the details regarding it. 
What are adventure activities?
Adventure activities involve sports or games like rock climbing, trekking, bungee jumping, paragliding, paintball, etc. These activities take place in nature and people get a thrill from playing these sports. There are many such games and most of them bring the participants close to nature as they do not take place in the hustle and bustle of the city.
Indulging in these sports is easy and they are fast becoming the latest craze. Many people now go for these activities to escape the busy humdrum of city life. These activities are fun, recreational, teach skills like team building, and help you bond with nature. They are a different option to the usual entertainment activities in the city and can certainly bring out your wild streak.
A day filled with adventure does sound fun. I can also be challenging as these sports can test you mentally as well. One way to have a day filled with maximum fun is by planning for such a day. In the following paragraph, details on how to plan such a day awaits you.
How to plan for a day filled with adventure activities?
If you are new to adventure or you already are an adrenaline junkie then you must check out  adventure sports. These sports can be strenuous so planning them in advance helps you go about your day better.
These activities can be enjoyed with family or friends or even solo. Establish if you would like to go alone or with company. Once that is decided, select a suitable day for these activities and keep the next day for rest. Do not try to slip into the work week without proper rest.
Look into the weather on that day. As these activities take place amidst nature, it makes sense to know about the weather on that day. Food is important and make sure you know what are the food choices available for you on that day.
Pick an excursion that is most suited to your physical strengths. This is very important if you are a beginner. Do not go overboard and select wisely as you do not want to risk injury from overdoing it. Check if any equipment is needed for that particular adventure activity and prepare accordingly. It is better to opt for activities where props are provided by the service provider.
Adventure activities are not very expensive. But this should not stop you from keeping sufficient cash for emergencies. Make sure you have enough cash to pay for all the expenses and opt for activities that are budget friendly and safe.
Finally, look into the safety of these sports. Safety is paramount and only go for these activities after you have established their safety. Make sure the service provider is following all the safety norms and everything has been tested. Check their rating and reviews and look into the kind of props and equipment they are using.
Adventure activities are fun only when all safety protocols are followed and secure measures are put in place. We at Bangalore dream resort provide a great place for you to enjoy many adventure activities without any hassle.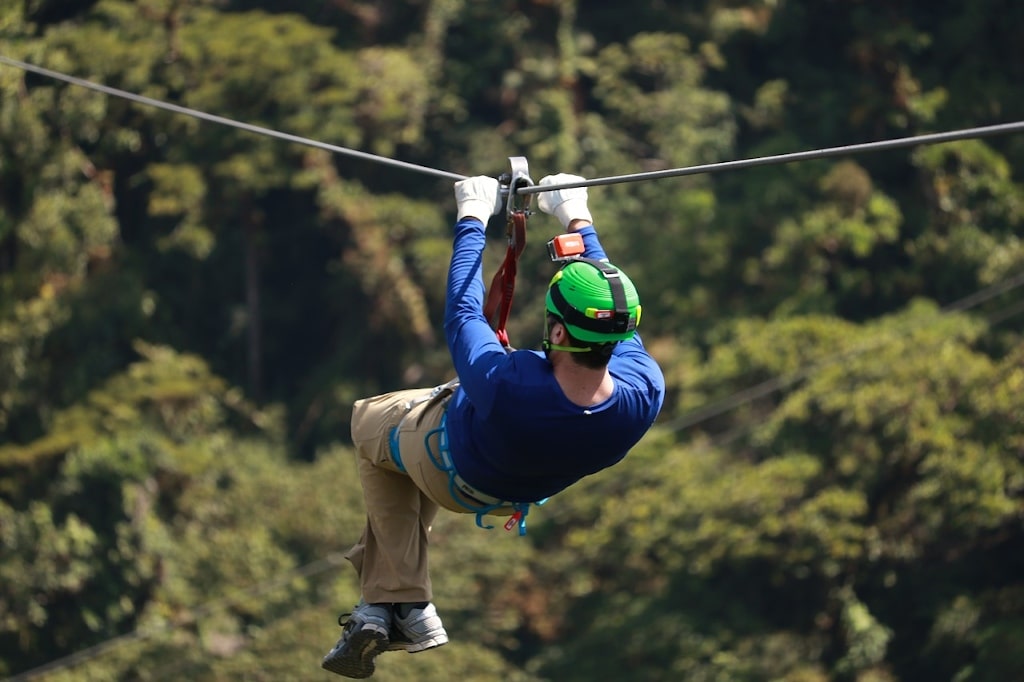 The Services we offer
Bangalore dream resort is one of the best resorts in Bangalore. Here in our spacious lawns many adventure activities can take place. We have the latest equipment and props that ensures maximum safety of our guests. Every adventure activity in our resort has a team consisting of supervisors that keep you safe throughout the activity. 
Activities like paintball, zip line, bubble balls, etc are the most sought after in our resort. For these games we provide all the gear and prop so you don't have to bring anything with you. Go karting is also very popular and our race tracks are well maintained with the karts primed for safety.
If you reach your limit with adventure activities and can take anymore then you can always indulge in indoor games like chess, carrom, foosball, table tennis, etc. We also have meditation centers that bring out inner peace and Zen. You can also go for long nature walks after a day filled with fun activities.
Now, your day of adventure can never be complete without food. Taking a break to refuel yourself is very necessary and you won't be disappointed when you come to our resort. Our chefs are thorough professionals who have many years of experience and are well versed in different cuisines. We have a vast menu with many dishes to choose from. We prepare both vegetarian and nonvegetarian meals with equal ease. 
That's not all. We pride on providing world class services to our guests at a budget friendly price. All our services are affordable and you don't have to break the bank or burn a hole in your wallet to enjoy a fun filled day in our resort. 
What makes us unique?
Now, in Bangalore, there are many resorts that offer adventure activities to their guests. But what makes us, Bangalore Dream resorts to stand out is our unparalleled devotion to make this day your day. 
Our well trained staff of professionals will leave no stone unturned to cater to your requests. They can handle children and pets easily allowing you to focus on the activities you have planned. They are well experienced in the field of hospitality and can anticipate your needs and act accordingly.
We have activities for all age groups and age is just a number here in our resort. No one in your family will feel left behind as there is something for all. From an ayurvedic spa where you can relax with different therapies and massages to meditation centers, we have it all. You can relax in our steam room and jacuzzi after a hard day of doing adventure activities and sports. 
We also offer overnight packages with comfortable rooms and very fast internet access so you can plan many days of fun with us. We have many facilities and one day is not sufficient to explore all that we have to offer. Staying overnight and taking your time in engaging with all our facilities is the way to go.
Conclusion
If escaping the humdrum of the city and enjoying your wild side is the dream then you must check out our resort where we will fulfil this aspiration easily and successfully. We have all the latest adventure activities including bubble lawn and paintball which takes place over our spacious lawns. We have something for people of all age groups so that your entire family is entertained.
Options of cinema, pubs, discotheques and restaurants have become old. Now is the time to indulge in adventure activities and out of the box entertainment solutions. So, what are you waiting for? Book our services in advance and have a day filled with fun adventure and a blast.
Frequently Asked Questions
What makes your resort the best for adventure activities?
Our resort is the best for adventure activities because we welcome people of all ages and we have activities for everyone. Our adventure games are conducted under strict supervision and we follow all safety norms and protocols. Along with adventure activities we even have a huge swimming pool and indoor games like chess, carrom, billiards, table tennis, etc.
Should I book your resort in advance?
Yes, you should plan a day and book our resort in advance. We do not encourage walk-ins especially for overnight stay. Booking in advance helps us prepare the facilities for you and if you provide details like food allergies we will take all the precautions and make the experience even more enjoyable.
Do you provide transport facilities?
If you are coming from the airport then we do provide a pick up and drop facility from the airport to our resort. We also provide transport facilities for corporate events and team outings to and fro from the company to the resort. For individuals, they need to make arrangements for themselves as we do not provide transportation facilities.