Off roading is a fun activity that involves riding bikes or vehicles on rough terrains like unsurfaced roads or tracks, such as sand gravel, river beds, etc. Off roading gives you a taste of the wild side and is fast becoming a popular sport in Bangalore.
Off roading is also a great way of staying healthy. When you off road on mountain bikes you get a lot of cardio done. Not only is this fun and adrenaline pumping but it is also a great way to explore and reconnect with nature.
Thankfully Bangalore is surrounded by nature that offers a lot of terrain for this sport. That is why you will find many places providing off roading games
Why is off-roading so popular?
Off-roading is popular because it gives you a lot of thrill and excitement. Biking your way, with the beautiful nature as your companion is a unique experience that cannot be expressed in words.
This sport also offers a lot of benefits as well. Off roading on a mountain bike increases your speed and endurance, you get your cardio done, it relaxes and de-stresses you in the long run and helps you connect with nature. So, if off-roading has made you curious do check out the services we offer.
The services we offer
Off roading is an adrenaline pumping activity that gives you quite the adventure. If you are adventurous in spirit and always wanted to test your limits then we recommend off-roading to you. Our resort, Bangalore dream resort is located on sprawling acres of land and we are proud of the off roading track we have. 
We encourage our guests to try out off-roading on our premises. We provide the heavy duty mountain bikes along with the safety gear that is mandatory to wear. Once you have registered and checked into our resort we take you to our off roading track.
The facility is available from morning till evening and is closed after sunset. After you are ready with your equipment you can start off roading on our circuit. Our scenic circuit offers a breathtaking view of the Nandi hills and brings you very close to nature. 
We follow all safety norms and protocols when safety is concerned and when you are off roading you can be rest assured that we have guards who will be following your movements. They will immediately assist you in case of any emergency and you won't feel alone when you are off roading on our resort. There is round the clock security that will keep you safe at all times.
Off roading as an activity can be enjoyed in a group or as a solo activity and we have facilities for both. Our circuit offers plenty of opportunities to bring out the cycling enthusiast in you. You can enjoy the scenic route of our resort as well which is devoid of  pollution and noise.  
After completing the activity you can come to the resort where you can unwind and destress yourself in our spa. Here we offer ayurvedic therapies along with other massages. Our expert masseuse will take good care of you. For dinner you can expect a scrumptious meal to your liking.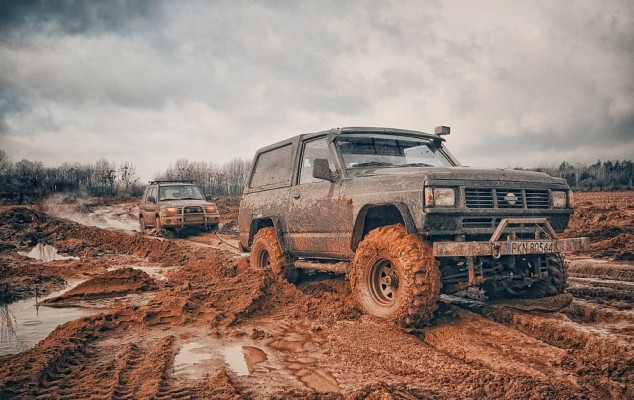 Why choose us?
We are the most sought after resorts in Bangalore and we do our utmost to make our guests comfortable and space. The requirements of our guests is our top priority and we leave no stone unturned to fulfil them. 
Our well trained staff are experts in hospitality and have many years of experience in attending to the guests. Not only that, we are also a pet friendly resort so you don't need to hesitate to bring your pets when you visit us. Our chefs are world class chefs who prepare the most delectable dishes and are well versed in various cuisines. They can cook vegetarian and non vegetarian cooking with ease.
We have overnight packages as well and you will be given comfortable rooms overlooking the scenic resort and Nandi Hills. All our rooms are equipped with the state of the art facilities and have very fast internet connections so there is no fear of missing out on anything important.
After a day of fun filled activities like off roading you can relax and unwind in your room. You will be served a lip smacking spread and you can customize our menu to your liking and we will prepare accordingly.
So, what are you waiting for? Book our services today and visit our resort at the earliest to have a fun filled day with plenty of adventure activities and off roading. We promise to make it worthwhile and help you reconnect with nature.