Team Outing Resort Bangalore
Team outings have become very common. If you work for a company and have friends or relatives who do, you will often hear them speak about team outings. Team outings have become synonymous with corporate life and are part and parcel of the corporate culture. Nowadays, most employees expect a team outing when they join a company. So, it naturally brings us to the question – what is a team outing?
What is a team outing?
Most organizations, be it government or private corporations regularly organize team outings for their workforce and this is common across various industries. The employees of a company are considered an asset to the company that appreciates in value as the years go by. That is why keeping them satisfied and happy is very necessary. Team outings are a great way of achieving that. 
A typical team outing consists of many leisure and work-related activities that are performed in informal settings outside the office premises. These are fun events that are planned to relax and destress the employees. Depending on the scale and budget many companies also hire a professional team of trainers who plan out the day for their employees and conduct the activities with them. These exercises are built with clear objectives that focus on improving relationships between employees. 
Team outings create an informal setting for your employees to mingle freely and create better relationships with their peers and co-workers.  That's not all, there are many other advantages to these outings and they have been detailed in the next section.
Why do corporations conduct team outings?
Team outings consist of many team building activities that are fun and teach valuable lessons in co-operation. The informal setting allows your employees to relax and get their creative juices flowing. It makes them open and reciprocative.
The exercises conducted here aim to build better communication amongst your employees. It also gives opportunities to all your employees to express themselves and give an opinion. This increases harmony creating a great workplace. It also works as a great outlet to expose the hidden talents of your workforce.
There are many complex learnings involved in these exercises and your employees will get trained to co-operate better so that they can achieve a common goal quickly and efficiently. Important lessons like time management and resource management are taught in simple and practical ways.
These activities provide a great channel to build trust and break the ice between your staff. They can get to know their fellow co-workers better and this helps boost their productivity in work. 
Team outings provide the much needed break from work and relieve your employees from the monotony. This increases the motivation levels of your employees as they look forward to coming to work. 
Team outings create a win-win situation where employees are recognized and appreciated for all their hard work and it generates a better harmony across your entire workforce.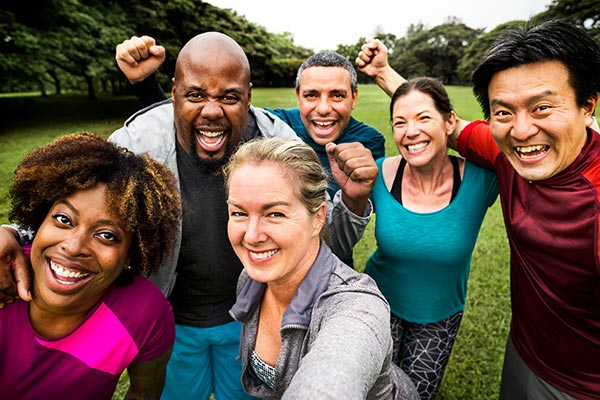 What to expect in a team outing?
The famous quote "A team that plays together, stays together" has made corporations realize the importance of this saying and has compelled them to take it seriously. Almost all organizations conduct team outings regularly. 
A team outing is conducted for a whole day depending on the company. Some companies also conduct weekend workshops which often involve overnight stay. Various activities and exercises are performed. Most of these activities focus on the problem solving skills of the workforce and help them to coordinate better in any situation.
Some of the common activities include treasure hunts, trivia and puzzles, go-karting, escape room challenges, paintball, adventure activities, etc. You can also hire a team of professionals who will conduct many games with your employees that will improve their thinking and creative skills. 
The activities usually start from the morning and pan out throughout the day with many breaks in the middle. Lunch and snack breaks are provided for your employees to rejuvenate themselves.  Food and beverages are provided at the venue itself. Depending till when you and your teams stay, meals will be served accordingly. 
We at Bangalore dream resort have plenty of open spaces for many corporate events to take place including team outings. In the next section, we have detailed many of the services we provide. 
The team outing services we provide
Here at Bangalore dream resort, we have both one day corporate team outings as well as packages where overnight stay is involved. We have spacious lawns where various games like treasure hunts, adventure games, and other team building activities can take place. 
We have a state of the art facility when it comes to our conference halls. Our swimming pool is clean and well maintained and is a great way for your employees to beat the heat especially in the summer.  We also organize many activities in our lawns that can foster better relationships with your employees.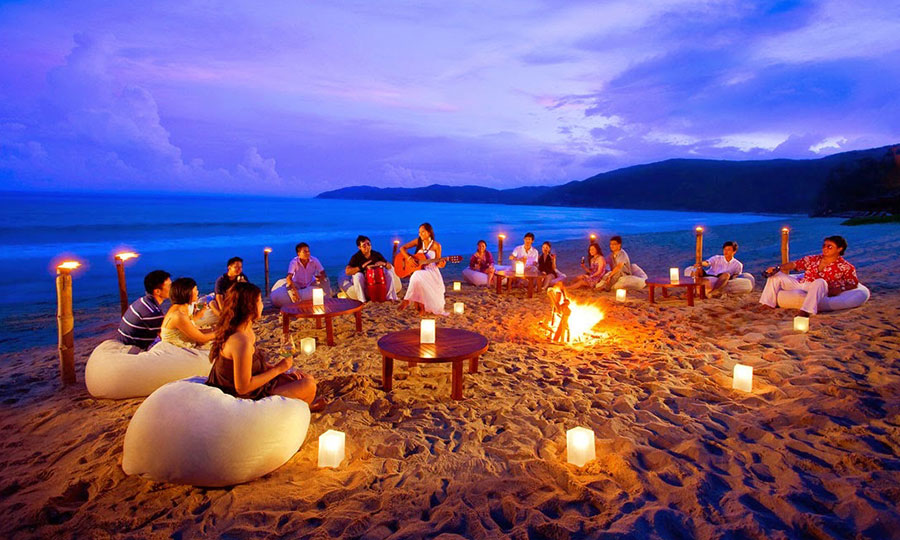 At our resort we are happy to cater a customized food menu. We take extra care while preparing the food and if any of your employees have any food allergies we will be all the more cautious while preparing the dishes. Our chefs have many years of experience under their cap and can whip up many dishes from various cuisines. 
Our resort can accommodate people from all ages and the activities conducted here are suitable for people of all ages. We fervently believe in the saying age is just a number and try our best for our guests to feel the same way. We have activities designed for every age group and your employees won't feel out of their depth when participating in our programs.
Why choose us for team outings?
Bangalore dream resort is one of the top resorts in Bangalore. Our resort is surrounded by nature and is located far from the humdrum of Bangalore city. Here you won't feel the stress, the traffic or pollution of the city. You and your employees will be surrounded by beautiful nature and a serene atmosphere.
Our staff is a team of professionals who are well trained and dedicated. They will do their utmost to make your stay as pleasant and as comfortable as possible. Our resort spans over many acres and is very spacious so many activities can be conducted here, amidst the greenery without any hassles.
We take great care of our patrons and our services won't burn a hole in your wallet. We have many packages that you can customize as per your requirement and our staff is very flexible when it comes to accommodating your requests. We provide clean and comfortable rooms so that your overnight stay can continue without a hitch. We have separate rooms for lockers where you can store your valuables.
Conclusion
Team outings are here to stay because they create the perfect opportunity for your employees to gather, break the ice, have significant conversations and build great work relationships. This directly translates into increased productivity and motivational levels at work. The common business goal will be achieved faster thanks to all the team building activities done during the team outing.
We at Bangalore dream resort provide the best facilities to make your team outing a success for you and your employees. From lip smacking food to state of the art facilities we provide everything.  Our dedicated staff will certainly make this day special for your workforce and help them create many happy memories along with teaching them many valuable lessons. So, contact us at the earliest and book our services to have the most memorable team outing ever.
Frequently Asked Questions
Do I need to book in advance for my team?
Yes, for corporate events and team outings we only provide our services for people who book with us in advance. We don't entertain any last minute walk-ins.
Should I book separate trainers for team building activities or there are trainers at the resort?
This is completely your choice. You can opt for the services of a different corporate trainer but we do have trainers who are adept in team building activities and will engage your employees in a productive manner.
Is there any transport facility to and from the resort?
We can arrange a pick up and drop facility from the office to our resort. This arrangement can be made while booking our services. We don't provide drop facilities to the homes of your employees.
For the team outing should I pack anything?
An extra set of clothes with comfortable pants would be nice. The rest of the props we will be providing. You don't have to bring anything else as we have all the facilities. The employees need to bring their company ID card for identification.