Weekend Getaway Bangalore
Want to escape the hustle and bustle of the city? Tired of the same old routine? Always waiting for the weekend to come? Then you are not alone. Many of us feel this way and we often look for the weekend to roll around quickly. 
A weekend getaway is a great outlet to maximize the fun in your weekends by doing activities you would enjoy. It is a chance to escape the city and have fun on your own terms. No wonder weekend getaways are becoming so popular that they are almost the norm.
If you are new to the concept of weekend getaways and are wondering what it is all about, then in the next section, you will find all the details regarding it.
What is a weekend getaway?
A weekend getaway is where one escapes the boring rut of a city to a place where they want to enjoy, vacation and relax. It is a time of recreation and it can be done solo or in the company of family and friends. 
Bangalore is an IT hub known for its many famous corporations. People here are always busy with work and impending deadlines. The city life can be fast paced and can often put you in a rut. That is why a weekend getaway is such a necessity. It is no longer enough to rest at your home during the weekends and jump into the work week just as quickly. 
A weekend getaway offers a lot more and maximizes your fun time so that you can get most out of your vacation, helping you rejuvenate yourself faster. Bangalore may be an IT hub, but it is also surrounded by abundant nature and lush greenery. The weather of this city is very pleasant throughout the year hence many vacation spots have sprung up.
If you are keen on having a weekend getaway of your own then in the next paragraph the recreational activities have been detailed.
What to expect on a weekend getaway in Bangalore?
A weekend getaway is your getaway and you can tailor it however you want. Bangalore has many options for weekend getaways that bring you closer to nature. You can also try your hand at adventure sports, day outings and many more such activities.
There are many options in Bangalore as different resorts provide different services. A typical weekend getaway consists of activities like relaxing at a spa, getting close to nature, bonding with friends and relatives and having scrumptious food. It is a day filled with activities that you will enjoy the most with your loved ones. 
We at Bangalore dream resort do our utmost to see that your day is filled with maximum enjoyment and relaxation. We offer a wide variety of facilities and services so you can enjoy the best getaway, away from the city, but within the city limits. You don't have to travel very far to have the best weekend with your near and dear ones. 
In the next section, we have detailed the various services we provide so you can plan accordingly before you visit us.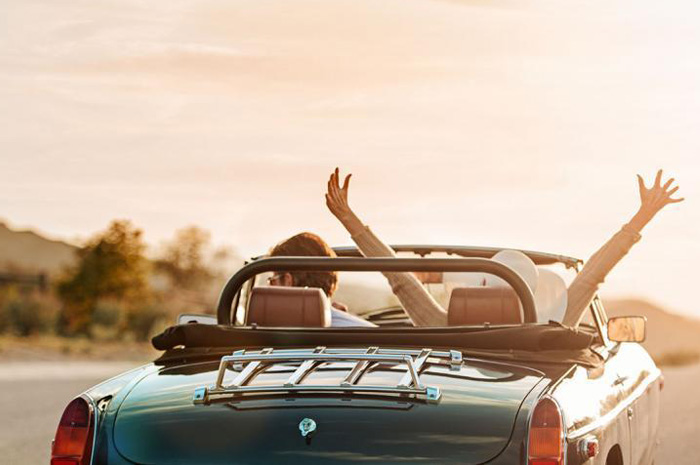 The services we offer in weekend getaways
Bangalore dream resorts is considered one of the best resorts in Bangalore. We are located away from the city on sprawling acres of land surrounded by lush greenery and nature and we offer tranquility and peace to our guests.
We offer something for everyone. If you are into meditation, Zen and peace then you can meditate peacefully in our meditation halls. If you are into adventure sports and want to unleash your wild side then you can participate in many adventure activities like paintball, zipline, bubble ball, go karting etc. We also have a big swimming pool where you can swim to your heart's content.
We have numerous indoor games as well like chess, table tennis, carrom, billiards, foosball, etc. As we are close to nature you can stroll through our facilities and go for long nature walks.  And no weekend getaway is complete without a spa. In our spa you can experience ayurvedic therapies along with different massages provided by our expert masseuses. You can use the steam bath and jacuzzi to unwind after an eventful day.
We also provide overnight packages where you can stay in our comfortable room with soft and plush beds that will help you sleep fitfully. All our rooms are equipped with super fast internet so that you are connected no matter where you go.
And no day is complete without food. Food forms the main part of any weekend getaway and we are proud to provide you with the best of cuisines, both vegetarian and non-vegetarian, prepared by our world class chefs who have many years of experience. We do encourage our guests to inform us of any food allergies so that our chiefs can take all the precautions while preparing the food.
Why select us for your weekend getaways?
We are a resort that is located away from the city and our serene atmosphere takes the city out of you and instills you with peace and tranquility. Here you can forget the daily buzz of your everyday life and just be yourself. 
Our dedicated staff of well trained professionals will do their very best to make your stay as pleasant and as comfortable as possible. We have been in this business a long time and our staff has gained a lot of experience over the years. They are efficient and can anticipate your needs and make your stay a very pleasant occasion.
We are also pet friendly and understand your pet is also a family member. So, if you want to enjoy a relaxing getaway then do bring your pet too for a day filled with fun and loads of activities. 
Here we have activities for all age groups and we believe in the saying age is just a number. So you can bring your entire family with you and enjoy without any restriction as all your family members will be well taken care of by our competent staff and will have something to do.
Finally, we pride ourselves in providing world class services at competitive prices. We are budget friendly and we don't believe in you spending a lot of money just to have fun and getaway for the weekend. You will be pampered at our resort and you won't even have to burn a hole in your wallet for it. 
Conclusion
We at Bangalore dream resort know what it takes to have the perfect weekend getaway. That is why in our resort we have numerous facilities and services that are guaranteed to keep you entertained. A weekend getaway is earned and we know how much you have worked hard to earn this. 
That is why we strive to make your stay as comfortable as possible and do our best to give you a pleasant experience. So, what are you waiting for? Book our services at the earliest so you can enjoy your special weekend getaway sooner than the rest.. We look forward to having you at our resort.
Frequently Asked Questions
What makes your resort so unique for a weekend getaway?
Our resort is located away from the pollution and traffic of the city. It is serene and peaceful and you will be surrounded by the beautiful nature. Here you can try your hand at numerous activities like indoor games, adventure activities, swimming, nature walks, meditation, etc. We also have a spa, where you can relax and unwind. Our resort will bring you closer to nature and give you the perfect weekend getaway.
What kind of cuisines do your chefs prepare?
Our world class chefs are experts in different cuisines and we have an extensive menu with many dishes. We can also customize the menu for you. Our chefs are adept in preparing both vegetarian and non vegetarian food and there are separate sections in the kitchen for the two.
What kind of accommodation can I expect for an overnight stay?
We have comfortable and spacious  rooms with attached bathrooms. Our rooms overlook the scenic nature and have soft and plush beds. All our rooms are equipped with a very fast internet connection so you are always connected. All our rooms are equipped with a TV as well.
Do I need to bring anything when I visit your resort?
When checking in you need to provide your government issued id that has a photo. If you are a foreign national then a passport and a valid visa will suffice. You need to bring an extra set of clothes in case you go swimming in our swimming pool. In case you plan to stay overnight it is better to pack comfortable clothes for your stay.